WARNING. Please read before completing your order
SHIPPING AND DELIVERY OPERATIONS INFORMATION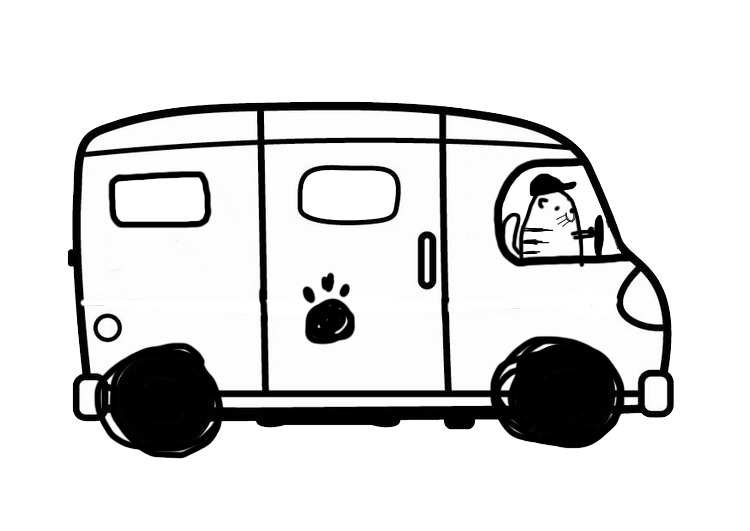 Shipping to Italy and Abroad: everything you need to know
If you need information about ordering, shipping and payment you have come to the right page.
If you need help you can contact us via Phone and WhatsApp at 351 8877872 Monday through Friday from 9 am to 6 pm.
On Saturdays, Sundays and holidays you can email us at info@pacopetshop.it and we will get back to you as soon as possible.
Need help? Go to the FAQ section
Shipping times in Italy
Orders are shipped within the next business day after they are placed and are delivered in 24/48 hours from shipping (one extra day for deliveries to the south and larger islands, two or three extra days for smaller islands).
Orders placed by noon Monday through Friday are shipped the same day.
For orders paid for by bank transfer, the time starts upon receipt of payment.
Purely as an example, an order placed Monday is shipped either same-day by noon, or Tuesday and delivered Wednesday to Rome or Thursday to Palermo
Deliveries take place throughout the day, you can indicate in the order notes a time slot of preference. The indication is NOT a guarantee that the delivery respects the requested time, always consult the tracking received by email or SMS or contact Paco.
Upon successful shipment you will receive an email containing the tracking link (the email will reach you from our logistics partner Olimpiaspedizioni) or an SMS from the BRT courier . You can also check the status of your order within your account.
Check your order as soon as you receive it, three days after delivery we can no longer accept complaints.
WARNING!! some products follow different shipping and delivery times, check this information on the product page.
Home delivery in Italy (free from 79 euro)
Shipping costs for home delivery are calculated as follows:
orders over 79.00 euro (vat included) FREE DELIVERY
orders of amount between 30 and 79 euros (including vat) cost 5.90 euros
orders of amount from 0 to 30 euros (including vat) cost 7.90 euros (you can not choose cash on delivery)
Delivery to BRT-Fermopoint pickup point in Italy (free from 59 euro)
Shipping is free from 59 euro only if delivery is made to one of the BRT-Fermopoint pick up points . To browse the list and find the one most convenient to you click here.
Shipping costs are calculated as follows:
orders of amount over 59.00 euro (vat included) FREE DELIVERY
orders of amount between 0 and 59 euros (vat included) cost 5.90 euros
HOW IT WORKS:
choose BRT-FERMOPOINT as your delivery method
type in your address or allow location to view the list of pickup points
choose the BRT-Fermopoint you prefer
complete your order
When your order is available for pickup you will be notified by text message
Delivery at Paco's store (free always)
For customers in Turin, you can pick up your order at our store in Turin Via Giordano Bruno 158 with hours 9am-7pm Monday through Saturday. We will prepare your order and notify you when you can come pick it up.
HOW IT WORKS:
choose TOWN STORE pickup as your delivery method
complete your order
wait for our message to come pick up your order
There are no shipping charges.
Pickup times at our store are approximately 9 a.m. / 7 p.m. Monday through Friday.
With this mode it is NOT possible to pay by cash on delivery.
In order for the delivery to go smoothly remember to.
-indicate the exact house number and the specific ZIP code of the area (not the generic of the city)
indicate precisely the name or number listed on the doorbell of the home
-if it is a place of business indicate the name of the company
-indicate the telephone number at which the recipient can be contacted (fill in both spaces made available although not mandatory)
-for cash on delivery payments, prepare exact money, the courier has very limited change available!
Please note: the courier does NOT call to notify you that it is coming for delivery, to get information about the time consult the tracking through the link received by email or contact our Customer Service
Costs and delivery time in Europe
Paco ships to more than 15 European countries. Shipping costs vary depending on the weight and destination of the order.
Delivery is in 3-6 days depending on the destination.
Cash on delivery is not accepted for foreign shipments.
Goods weighing more than 30 kg total cannot be ordered.
Shipping costs vary depending on the destination countries and are indicated before the order is completed.
By completing the order you agree to the shipping costs.
Order Tracking
You can track your shipment by clicking on the shipping link received by email or SMS. You do not need to enter any data.
Our Customer Service is always available: via phone, SMS and WhatsApp at 351 8877872 Monday through Friday from 9 am to 7 pm.
If the recipient is absent on the first delivery attempt, the courier will attempt to deliver the goods a second time.
If delivery does not occur again, the courier opens a storage case and notifies Paco of the situation
In case the recipient finds a non-delivery notice left by the courier, he or she should take care to follow the instructions on the notice.