WHAT IS PACO CARD
The PacoCard is Paco's virtual fidelity that turns your purchases into coupons! Activating it is simple, just register on the site.

If you are an already registered user you are already participating in the PacoCard points collection program: every euro spent on PacoPetShop.it turns into one point and the accumulated points become discounts on your new orders!
WARNING! points expire on December 31 of each year, do not let them expire, turn them into a discount. The discount generated is valid for one year from the time it is generated.
HOW TO USE YOUR PACO CARD DISCOUNTS
1. Log in, and enter your personal area
2. Click on My rewards account
3. Click on Turn my rewards into a voucher of ...
4 . You have converted your points into a voucher
5 . Copy the code and enter it in your order (you have one year!).
You can repeat this as many times as you have points available, choosing yourself when to convert them into a voucher.
Both PacoCard points and Paco coupons generated are valid for one year.
To recap:
When you register you automatically activate your PacoCard;
When you complete an order you accumulate one point for every euro spent;
When you decide, you turn the accumulated points into a discount code and use it immediately or whenever you want (within one year)
If you have any doubts or questions you can write to us at info@pacopetshop.it, we will be happy to answer them.
1. LOGIN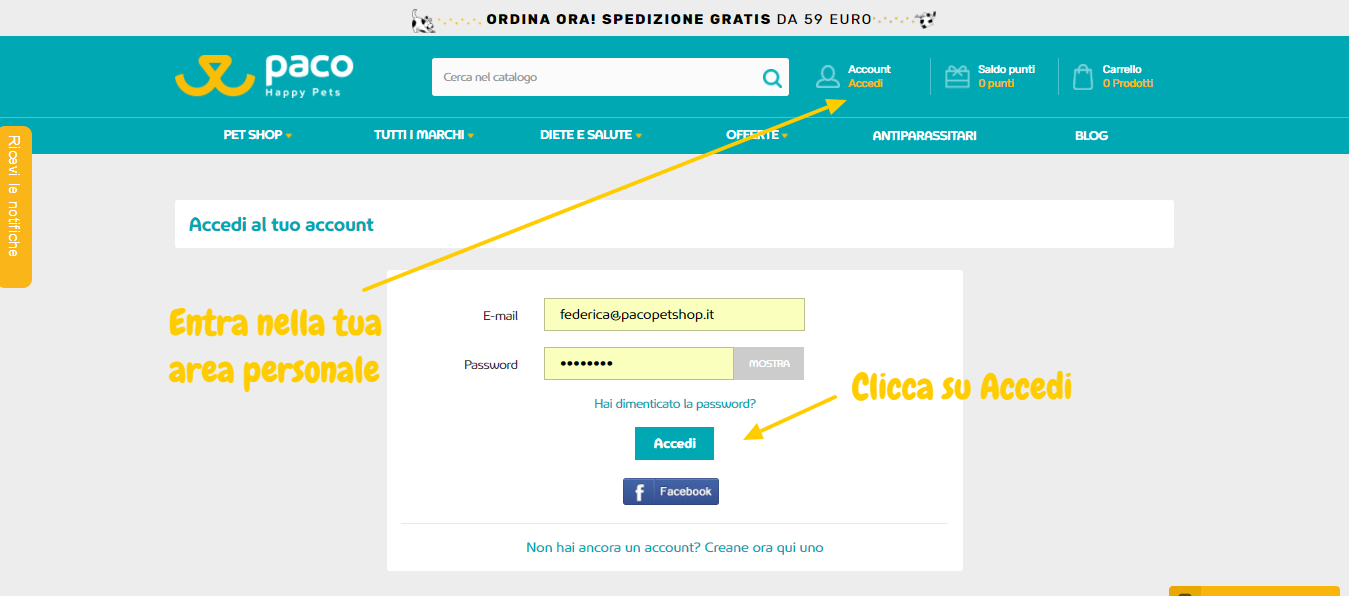 2. Click on MY RECOMPENSATION ACCOUNT.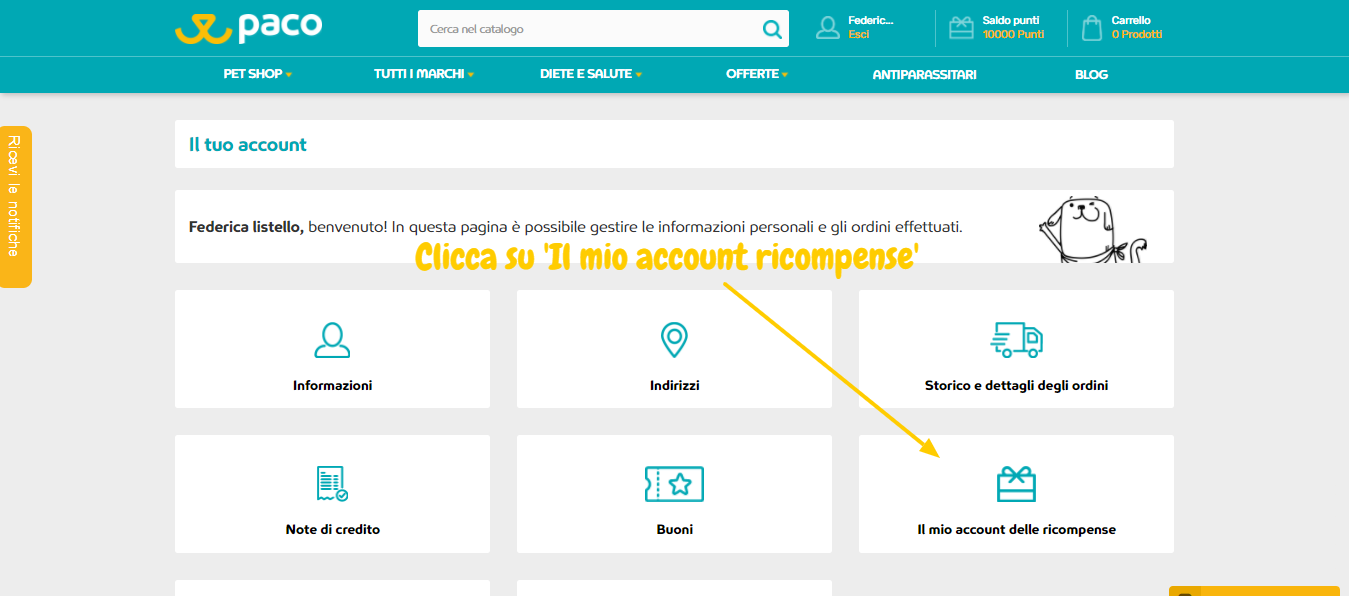 3. On the new screen you will see your points total and you can generate the discount code by clicking on TRANSFORM MY RECOMPENSATION INTO A VOUCHER OF... (the amount)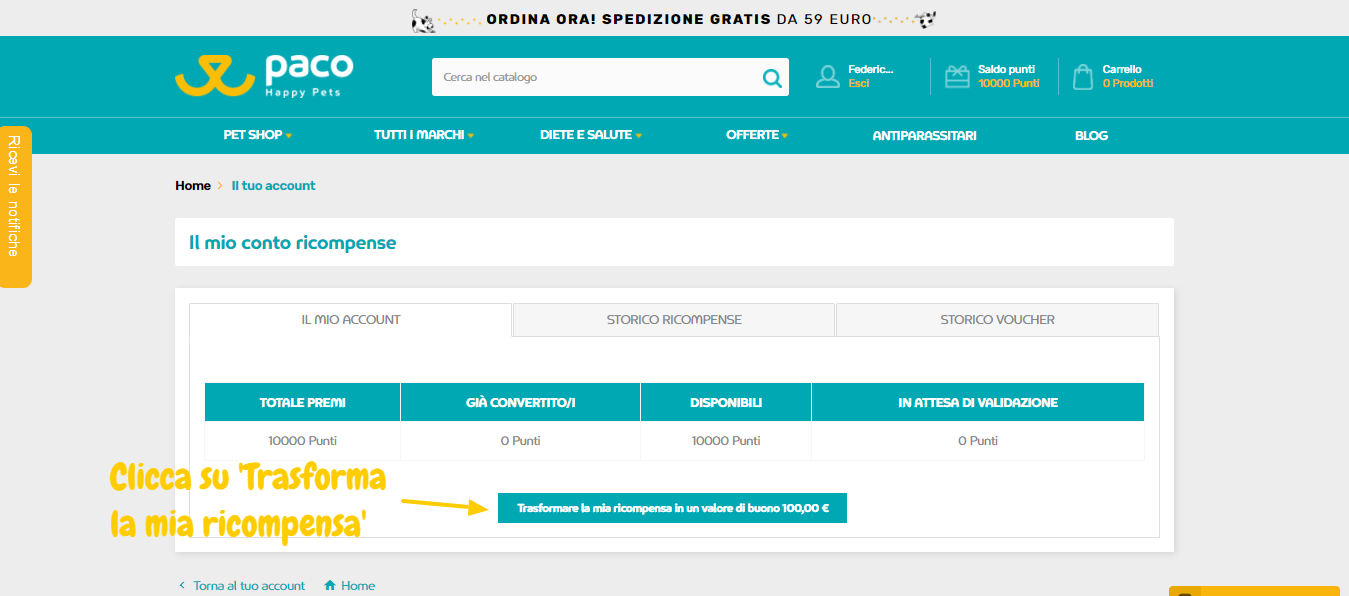 4. At this point the system asks for your authorization to proceed. To confirm click on OK, to cancel on CANCEL.
5. You have converted your points into a discount coupon! To be able to use the voucher, simply copy the code
6. You can use your discount code right away or in a next order

OR watch the Video on how to convert points: