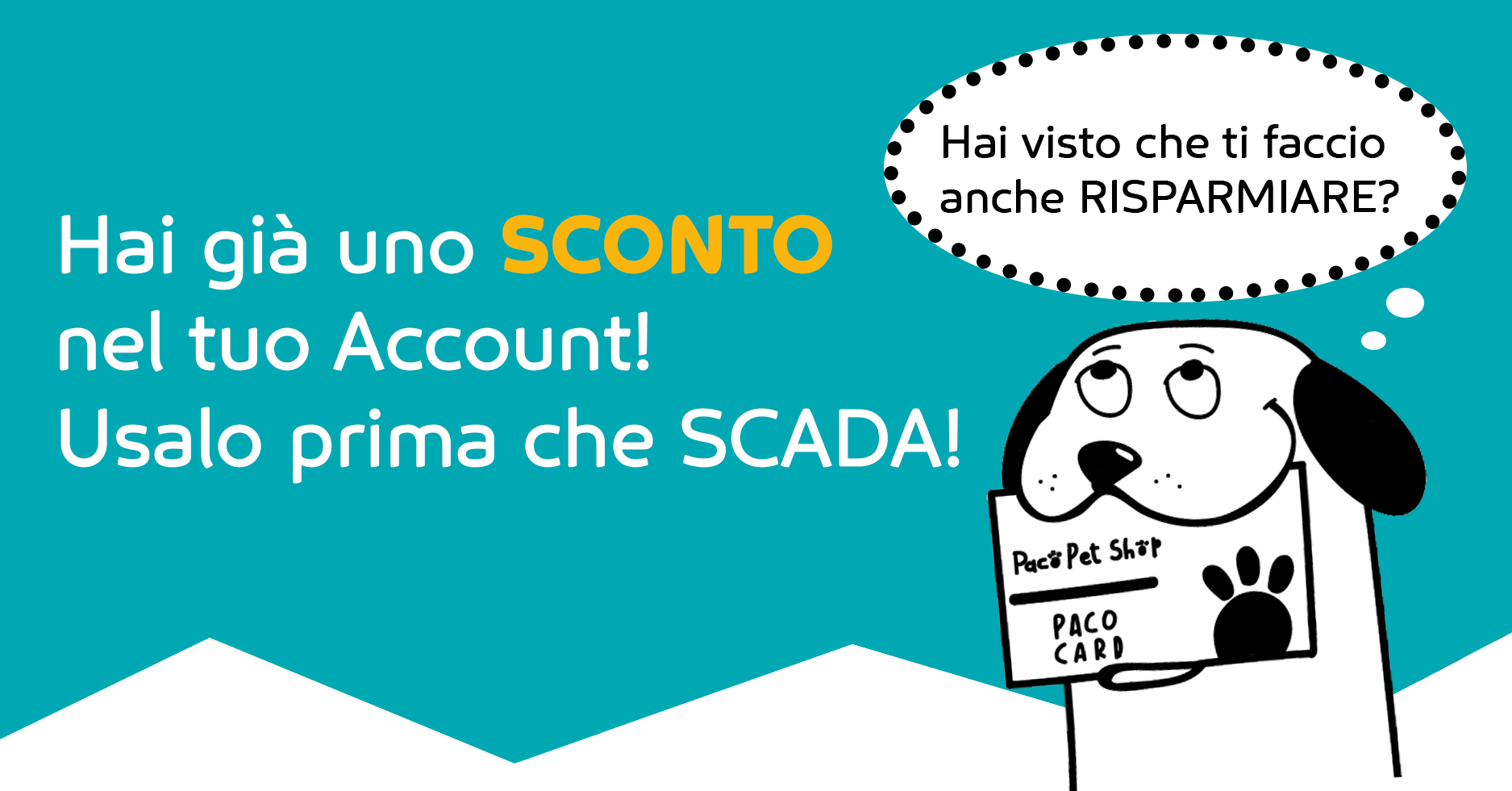 With the PacoCard you already have a discount in your Account to use right away!
Take advantage of the discount you already have in your account. If you have placed orders on Paco you have automatically accumulated PacoCard points and the points become a LOYALTY DIS COUNT VOUCHER in just a few clicks to use NOW on your new order!
Plus, the loyalty discount coupon can always be combined with products already on OFFER and with products from the OUTLET and LAST MINUTE department.
To convert your points into coupons click HERE and follow the tutorial
Don't keep your pet waiting, choose the best products for DOGS, CATS, Rabbits & RODITORS and OTHER PETS